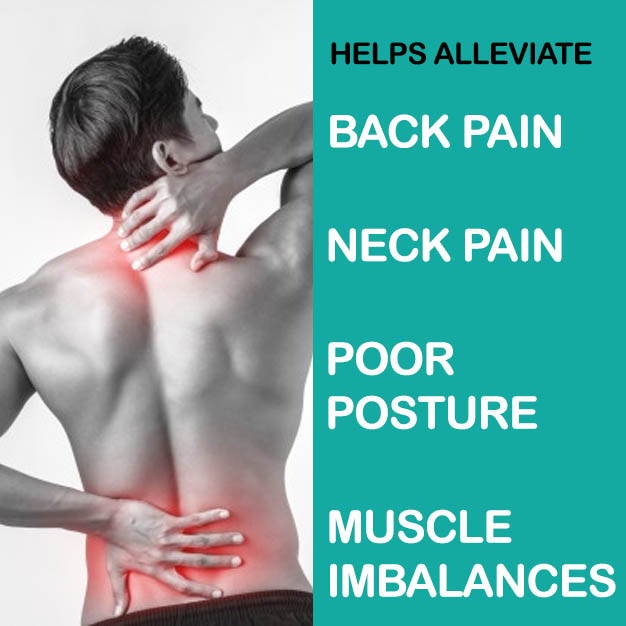 You Just Stumbled Upon the Simplest Back Pain Relief
The WunderWheel™ is just what your back needs. Seriously, we've sold over 3,000 wheels! Your back pain has never been easier to fix. The WunderWheel™ fits just between your shoulder blades to massage and relieve the muscles that go up and down your spine. The countless activities and day to day tasks can cause your muscles to lock up, leading to persistent pain. The WunderWheel™ massages those muscles, relaxing your back and relieving all the pain.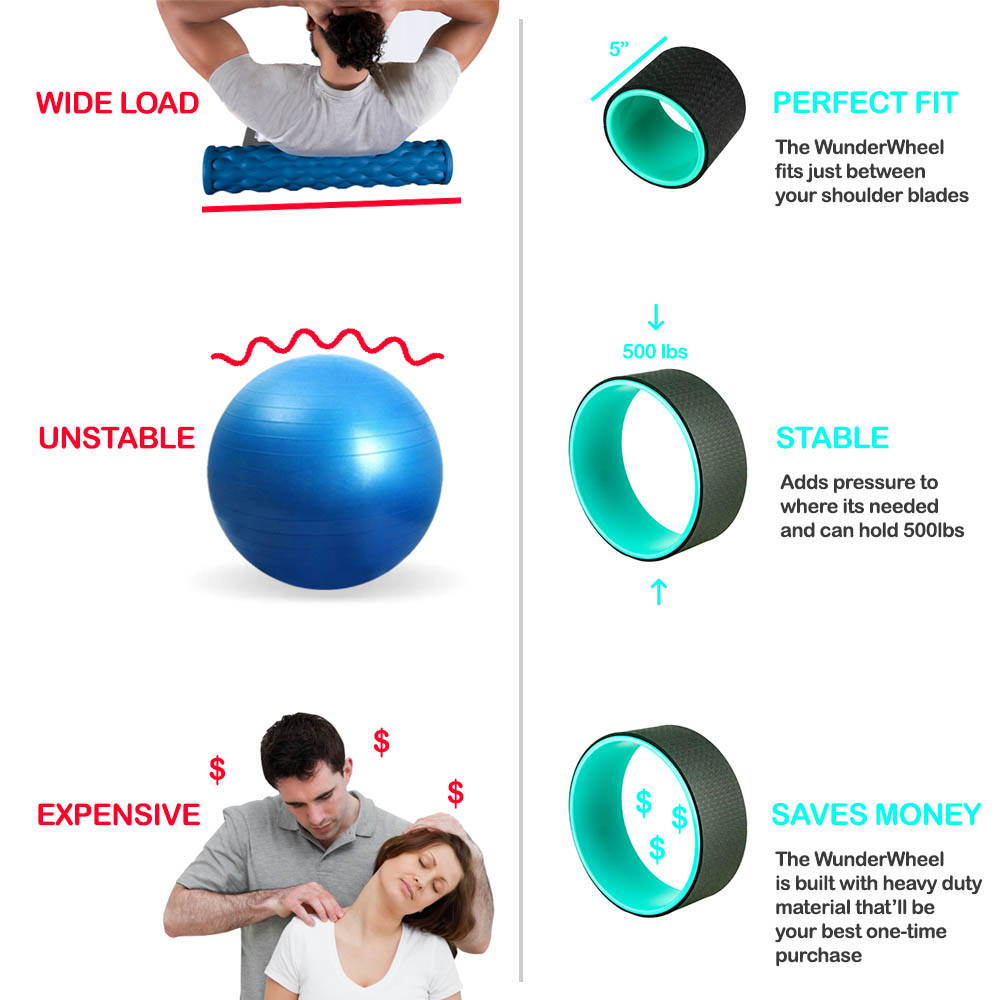 Other Back Pain Relief Solutions Just Fall Short:

1. They cost a lot 💰. Chiropractors and physical therapists are great but the repetitive visits cost far more in time and money than the WunderWheel™. In fact, Physical Therapists & Chiropractors even recommend the WunderWheel™ during, before, and after sessions!
2. They just don't hit the right spots. Foam rollers cross the whole backside and don't put pressure where it's needed most to really relieve the pain.
3. Exercise balls are a balancing act and don't add enough pressure to the places that matter.
4. Inversion tables and cervical traction devices take up too much space and just aren't portable! The WunderWheel™ is lightweight and conveniently fits well in carry-ons and luggage!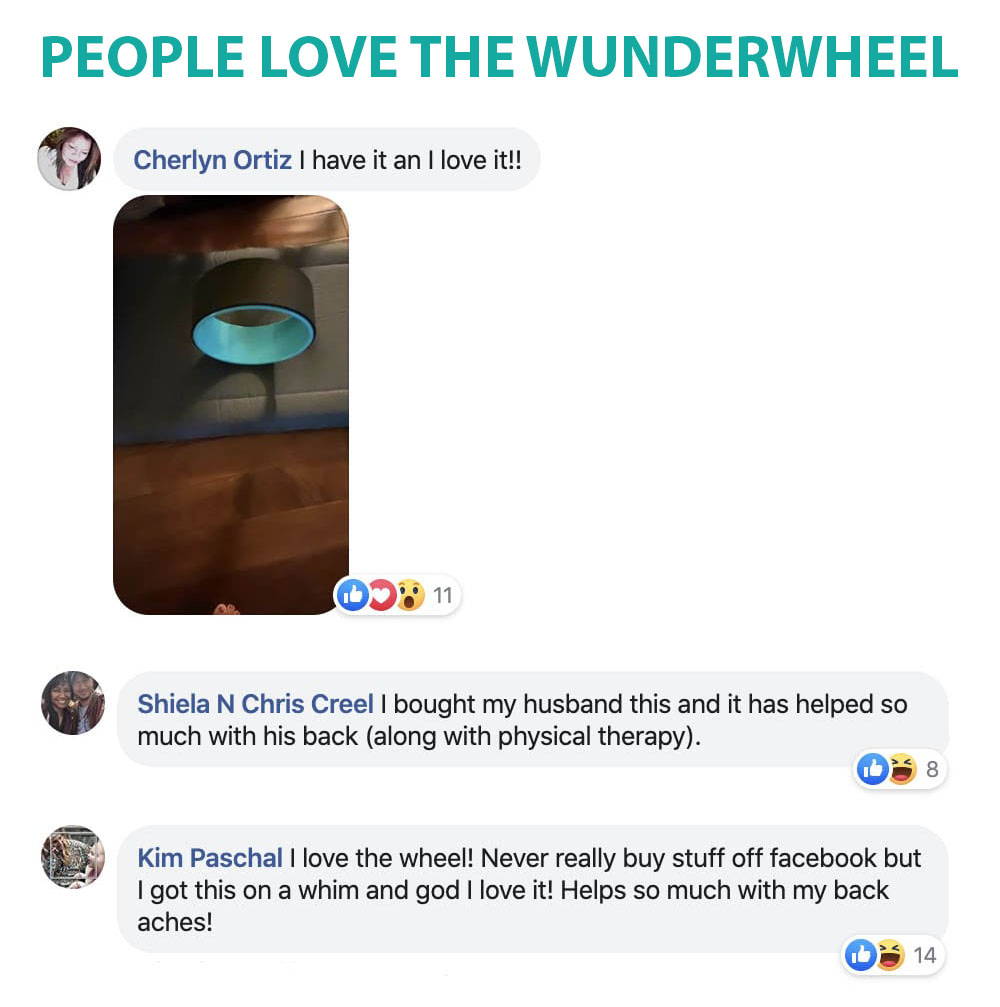 What's so Wunderous about a Wheel?

It's a thousand-year-old invention reimagined for the 21st century!
Feel the back pain relief in 5 mins
Sleep better by relaxing tension in your neck, upper back, and lower back
Deep tissue massage with our precision design to fit between the shoulders
Insanely relaxing stretch
Husbands, wives, uncles, & aunts love it

The WunderWheel™ has 100's 5-star reviews. Here's just one by Andrea D:
"Being a mother of 3 and working a desk job every day took a toll on my back. I was on the internet searching for every back remedy from yoga to expensive chiropractors. One day I saw the WunderWheel and ordered it hoping it would make a difference and boy did it! My back pain vanished and my posture even got better! I like to roll out a few times before bed, it really helps me sleep better without headaches. This has been an absolute game-changer to my overall well-being, I can't imagine my life without it!"
14-Day Money-Back Guarantee

If for any reason you are unsatisfied with your purchase, you can get a fast and friendly refund on the WunderWheel™, up to 14 days after securing your order today. We have a less than 1% return rate, so we strongly stand behind our product.

How Many Should I Get?
Half of all customers order an extra wheel or two for their family, friends, or significant other
These sale prices are only guaranteed for today, so it makes sense to stock up now as sale prices won't last.
These are the guaranteed lowest prices you'll find anywhere on the WunderWheel™